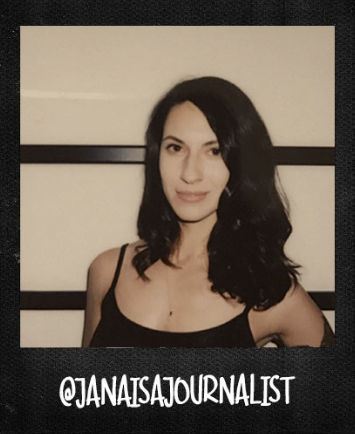 Once upon a time, I wanted to be a marine biologist and study sea turtles. But somewhere along the journey, I fell madly in love with the ways in which words impact humans. I wrote my first "book" when I was just 6 years old and still have the original manuscript.
The Dog That Couldn't Do Tricks
is an uplifting story of, you guessed it, a dog that couldn't do tricks. Don't worry; there's a happy ending. Ask me about it. 
I'm a Los Angeles-based freelance Senior Copywriter and an Editor for MISS
BISH
. When I'm not writing all the content, you can find me hanging out with my rescue pup 

Charlie

, hiking, traveling (#jetsetjana) or exploring the city of Los Angeles that I now call home. 
But, let's be honest. I'm almost always writing.
I've been published in/on and ghostwritten thought leadership pieces for
 Brandchannel, Forbes, Fortune, GOOD, LAist, Mashable, MISSBISH, The Berrics and many more 
I've worked with some awesome clients and brands like
 Ann Taylor, COVERGIRL, Deep Focus, Drybar, IntrusiveThoughts.org, Kearny Point, KOMONO, J.P. Morgan Asset Management, Malakye, Michael Kors, Milani Cosmetics, MISSBISH, Neutrogena, North Sails, Ready Set Rocket, Seagram's Gin, Univision and others
You can hire more for
copywriting (digital, social), content writing (print, digital, editorial, long-form, short-form), blogging, editing, proofreading, content strategy, conceptual thinking